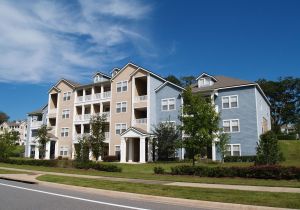 Why Apartment Building Insurance Is Essential in Missoula, MT.
Introduction
Owning an apartment building in Missoula, MT. is an excellent investment, but it comes with its fair share of risks. From fire and vandalism to natural disasters, a lot can go wrong. That's why you need comprehensive insurance coverage to protect your valuable assets. Here at Danny Blowers Insurance Agency 406-541-9885, we specialize in offering tailored insurance solutions for apartment building owners. Reach us at 406-541-9885 to know more.
If you require personalized advice, call us at 406-541-9885, or click here -

Types of Coverage
Before we delve into the types of claims that apartment building insurance covers, it's essential to know the kinds of coverage available.
Fire and Smoke Damage
Protects against fire incidents, including the cost of repairing or rebuilding the structure.
Electrical Failures
Provides coverage for electrical issues that may lead to fire or other property damage.
Water Damage
Helps cover the cost of repairs for water damage due to leaking roofs or broken pipes.
Common Claims
Now let's take a closer look at the typical claims that can be covered under apartment building insurance.
| Type of Claim | Explanation |
| --- | --- |
| Fire Damage | Repair or replace the damaged sections of the building due to fire. |
| Vandalism | Reimbursement for damages due to illegal activities like graffiti or property destruction. |
| Liability | Covers legal fees if a resident or visitor gets injured within the property. |
| Natural Disasters | Covers damage from events like earthquakes, floods, or hurricanes. |
Why Choose Danny Blowers Insurance Agency 406-541-9885?
As a leading provider of apartment building insurance in Missoula, MT., Danny Blowers Insurance Agency 406-541-9885 offers flexible and comprehensive coverage options tailored to meet your specific needs. For inquiries, please don't hesitate to contact us at 406-541-9885.
Conclusion
Investing in apartment building insurance is not just a legal necessity; it's also a smart business decision. Ensure you're fully covered by reaching out to Danny Blowers Insurance Agency 406-541-9885. Call us today at 406-541-9885 to get started or fill out our online quote request form.