Welcome to Danny Blowers Insurance Agency 406-541-9885, your trusted insurance provider for condo owners in Missoula, MT.. We understand the unique insurance needs of condominium owners and offer comprehensive condo insurance policies to protect your investment and provide peace of mind.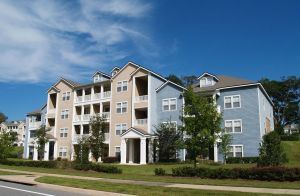 Why Condo Insurance Matters
As a condo owner, you face unique risks and responsibilities. While the condo association may have a master insurance policy, it may not cover everything. Condo insurance acts as a safety net, protecting your unit, personal belongings, and liability.
Our Condo Insurance Coverage
At Danny Blowers Insurance Agency 406-541-9885, we offer comprehensive condo insurance coverage tailored to meet the specific needs of Missoula, MT. condominium owners. Our coverage includes:
Dwelling coverage: Protecting the interior of your unit, including fixtures, appliances, and improvements.

Personal property coverage: Safeguarding your personal belongings, such as furniture, electronics, and clothing, from covered events.

Liability insurance: Providing financial protection if someone gets injured in your unit and files a lawsuit.

Loss assessment coverage: Assisting with special assessments imposed by the condo association.

Additional living expenses: Helping with temporary accommodations if your unit becomes uninhabitable due to a covered loss.
Why Choose Danny Blowers Insurance Agency 406-541-9885?
When it comes to protecting your condo in Missoula, MT., you need an insurance agency you can trust. Here's why you should choose Danny Blowers Insurance Agency 406-541-9885:
Experience and expertise: We have extensive experience in providing insurance solutions for condo owners and understand the unique risks you face.

Personalized service: Our knowledgeable agents will work closely with you to understand your needs and tailor coverage to protect your condo and assets.

Multiple carrier options: We partner with reputable insurance carriers to offer you a range of coverage options at competitive rates.

Claims support: In the event of a claim, our dedicated team will guide you through the process and provide the support you need.

Exceptional customer service: We prioritize your satisfaction and strive to deliver exceptional service throughout your insurance journey.
Get a Free Quote Today
Don't leave your condo unprotected. Contact Danny Blowers Insurance Agency 406-541-9885 today for a free condo insurance quote. Our experienced agents will assess your needs and find the perfect coverage that fits your budget. Call us at 406-541-9885 or fill out our online quote request form to get started.